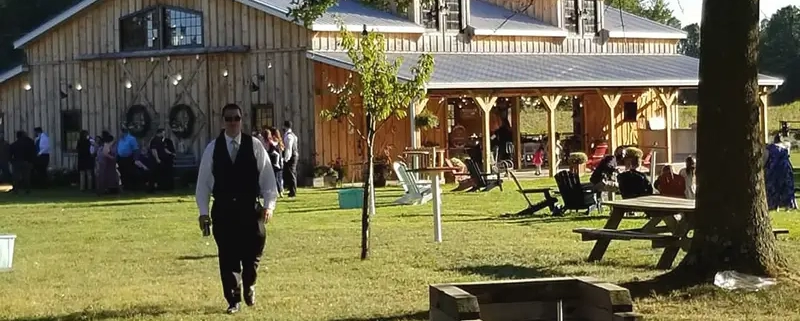 How Much Does A Wedding Venue Cost
Planning a wedding can be an exciting yet overwhelming process. With so many decisions to make and costs involved, it can feel like you're walking in the dark! One of the biggest expenses couples need to consider when planning their big day is the cost of a wedding venue.
If you've started researching venues and prices, then you may have noticed that they vary significantly depending on location, size and other factors. So how much should you expect to pay for your dream venue? And what are some ways to save money without compromising quality?
In this article, I'll explore all things related to wedding venue pricing – from average costs around the country to smart tips for budget-savvy couples. By the end, you'll know exactly how much it will cost to book your perfect venue and make sure your special day doesn't break the bank.
How many guests are you expecting?
Capacity estimation and capacity planning are crucial components in finding the right space requirements for your event. In fact, according to The Knot Wedding Network, almost half of all wedding venues have a guest list policy which limits how many people you can invite!
When estimating capacity for your chosen venue, there are several things to consider beyond just square footage. For example, do you need additional space for caterers or entertainment? What type of seating arrangement will work best? And what kind of extra amenities might be needed? Your budget should also reflect any restrictions on noise levels or alcohol consumption as well as any potential fees associated with overtime or setup costs.
Ultimately, understanding capacity needs before selecting a wedding venue is essential in making sure it's suitable for both the number of guests invited and any other special requests you may have. Researching different options ahead of time and creating clear expectations around each item within your budget allows couples to make informed decisions about their big day without sacrificing quality – leaving them free to focus on enjoying every moment together!
Where Is The Venue Located
Now that you've considered the capacity of your chosen wedding venue, it's important to think about where it is located. After all, a convenient location can make all the difference in ensuring a smooth and stress-free event for both couples and their guests. From accessibility to proximity to other attractions, here are some key points to consider when selecting a venue for your special day.
First off, take into account how easy or difficult it will be for your guests to reach the venue from different parts of town or state (if applicable). Wedding venues located near public transport hubs or with ample parking spaces should always be given preference since this adds an extra level of convenience for those attending. Additionally, look out for any additional fees associated with vehicle access – such as tolls or permits – so that these don't come as unwelcome surprises on the big day!
Finally, think about what else is nearby: Are there hotels within driving distance? Attractions that may interest younger members of the family? It's worth researching potential locations thoroughly before making a decision so that everyone involved has something fun to do outside of the main ceremony itself. With careful consideration put towards both capacity and location aspects, couples can rest assured they've made the right choice when picking out their perfect wedding venue.
Determining The Menu.
So, you've identified a great venue for your special day – but what will be on the menu? Planning out food and beverage options is an important part of any wedding budget, and it's essential to pick catering services that both fit within your price range and provide delicious fare. Here are some tips to keep in mind when determining the menu:
Decide on a budget: Before meeting with caterers or chefs, determine how much money can realistically be spent on dining options. Setting aside a portion of the overall wedding funds for food and drinks helps ensure there won't be any unwelcome surprises later down the line.
Get creative: There are so many inspiring wedding menu ideas out there! Consider adding ethnic flair or seasonal ingredients to customize dishes according to taste – this adds an extra personal touch that guests will love. For example, if you're having an autumnal celebration, why not include pumpkin-spiced cocktails?
Do research: Research local food catering services thoroughly by checking customer reviews online and asking around for recommendations from friends who have used them before. If possible, attend a tasting session beforehand so all parties involved know exactly what they'll be getting on the big day. No matter what type of cuisine you decide on, make sure it's something everyone will enjoy!
By taking into account these key points when deciding upon a catering service and menu items, couples can rest assured their special event will go off without a hitch (and full stomachs!).
Choosing Decorations For The Space
It's no surprise that decorations play a huge role in the success of any wedding. In fact, couples spend an average of 8-10% of their total wedding budget on decorating the venue! With this in mind, it's important to take some time to find unique and creative ideas for styling your space. Here are a few tips to keep in mind when choosing decorations:
Consider the theme: Every part of the wedding should reflect the overall theme you have chosen for your big day – from cake designs to table settings. Whether you're going for something classic or modern, think about how each element ties into one another and plan accordingly.
Get inspiration from Pinterest: Looking at other people's decoration ideas can be incredibly helpful when determining what works best for your own celebration. From floral centerpieces to colorful balloons, there is so much room to get creative with design elements while still staying within your budget range!
Utilize rental services: Many companies offer packages where they will come in and install everything needed – lighting, linens, chairs etc – all according to your specifications. This takes away a lot of stress as well as potential costs associated with buying individual pieces yourself.
By keeping these points in mind, couples can easily create a beautiful atmosphere without breaking the bank!
Wedding Dj
When it comes to wedding entertainment, one of the most important elements is having a great DJ. A skilled DJ will be able to keep your guests dancing all night long and create an unforgettable atmosphere for everyone to enjoy. Whether you're looking for classic hits or modern tunes, there are plenty of experienced DJs out there that can provide top-notch services on your big day.
Before deciding on a particular DJ, it's important to do some research in order to find someone who fits into both your budget range and music style preferences. It's also worth considering special features such as light shows, fog machines, props and even karaoke! Speaking with other couples about their experiences may also help narrow down the list of potential vendors.
Once you've found the perfect person for the job, make sure they understand exactly what kind of music and atmosphere you're hoping to achieve at your event. This way, they'll be able to tailor their performance accordingly so that everyone has a good time – no matter what genre of music they prefer!
Finding A Wedding Cake
Now that the perfect DJ has been booked for your special day, it's time to start thinking about what type of cake you want to serve. Not only is a wedding cake an important part of the celebration, but it also serves as a delicious reminder of your union! It's worth taking some time to consider all options before settling on one particular design or flavor combination.
When deciding between different flavors and designs, there are lots of factors to take into consideration. From traditional fruit cakes with marzipan frosting to inventive meringue-based creations, there are countless possibilities when it comes to wedding cakes. And don't forget to think about how much budget you have available – prices can vary greatly depending on size and complexity of the desired design.
Finally, let your creativity flow by considering fun decorations such as fresh flowers or colored icing for a truly unique look. Whatever you decide in terms of flavor and design, make sure that you get exactly what you envision so that your guests will be delighted with their dessert experience at your reception!
Wedding Getting Ready Room
When planning a wedding, one of the most important details is finding the perfect getting-ready room. Not only does it provide a place for you and your bridal party to get ready before the ceremony, but it can also serve as a great backdrop for taking photos! When deciding on which room to choose, there are several factors that should be taken into consideration including cost, amenities, and accessibility.
The cost of renting a getting-ready room will depend largely on its size and location. Generally speaking, larger spaces with more amenities like air conditioning and private bathrooms tend to be pricier than smaller rooms in less accessible locations. But regardless of how much you're willing to spend, make sure that whatever room you select has enough space for everyone who needs to get ready ahead of time – this includes not just the bride and groom but their respective families as well!
Lastly, when selecting an ideal getting-ready room look out for any extra amenities such as mirrors or even snacks that could help make your preparation process smoother and more enjoyable. Keep in mind that having all these features available might come at a higher price so try negotiating if possible. Whichever option you go with though, make sure it meets all your requirements so that both you and your bridal party have a memorable experience while preparing for the big day ahead!
Conclusion
It is no surprise that planning a wedding can be expensive and stressful. With so many things to consider, such as deciding a venue, menu, decorations and more, it can quickly become overwhelming. But it doesn't have to be! You can easily figure out how much your dream wedding will cost by considering all of these factors.
https://lane57.com/wp-content/uploads/private-parties-9.webp
800
800
Lane57
https://lane57.com/wp-content/uploads/Site-logo-2.png
Lane57
2023-06-09 14:28:07
2023-06-09 14:36:38
How Much Does A Wedding Venue Cost