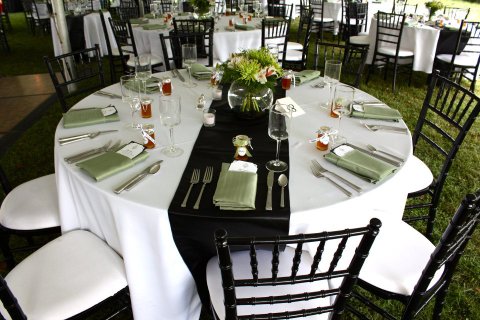 Why have an unplugged wedding?
In today's world, so many people are invested in their phones. Updating facebook status', posting pictures to Instagram or tweeting what they are having for dinner; the internet has taken over! However, you can avoid your guest's attention being misdirected during your wedding ceremony and wedding reception, if you choose to have an unplugged wedding.
Having confidence that your wedding guests are entirely focused on you on your special day is certainly ideal! After all, this is a day to celebrate your love, not cellphones.
There are so many reasons why you should consider an unplugged wedding! That's why we have gathered the top three. To learn what these reasons are, be sure to continue reading:
Keeps the Focus on You. Your wedding is your big day! Therefore, all eyes should be on you. If you choose to have an unplugged wedding, you can guarantee that instead of your guest's attention is on their phones, that it will be on your walk down the aisle, your loving vows, and that romantic first kiss.
Maintains Privacy. With an unplugged wedding, you can guarantee that each special moment will stay private. If your guests don't have the opportunity to take photos on their phones, they won't be shared among social media sites or with others. After all, you should have a say as to which photos of your big day you would like shared with others or posted online.
No Intrusions. Your professional photographer will be there to capture each moment of your big day! However, if your guests are right in the aisle with the phones out, it certainly won't make for very enjoyable photos. Instead of your guests being showcased throughout your photos, holding their phones, you can instead be presented with professional pictures of everyone enjoying themselves.
At Lane 57 we strive to make your wedding reception a calm elegant affair. It's all goal to make your wedding day the event you always dreamt of. Contact us for more information on how you can have Lane 57 host your rustic wedding reception.
https://lane57.com/wp-content/uploads/wedding-9-20-2011-8-14-10-PM.jpg
320
480
Lane57
https://lane57.com/wp-content/uploads/Site-logo-2.png
Lane57
2017-11-28 19:41:17
2023-03-10 15:04:13
Why have an unplugged wedding?